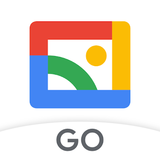 Gallery Go
1.0.1.258899354
Google LLC
Last Updated :
11 month ago
Package :
com.google.android.apps.photosgo
Size of APK :
25MB
Version :
1.0.1.258899354
Total Install :
1707
What is Gallery Go?
Gallery Go is a free Photography App developed by Google LLC for Android OS. The latest version of Gallery Go APK is 1.0.1.258899354 which is updated 11 month ago at Android App store. This APK provides best Photography service for Android users. Best alternative Photography Apps are MV Master, Boo, MV Master Pro, Effect Master, FaceApp, ForeSeer, etc.
This APK Package com.google.android.apps.photosgo has been installed more than 1707 times from our App Store. Gallery Go - by Google Photos is rated 8 out of 10 by our Android Application editors. Download Safe and Secure from APKProZ. Please share your feedback after downloading this App. Download more useful and interesting Photography Apps for your Android device.
Read More ...
This APK works in USA, UK, Canada, India, China, Indonesia, Vietnam, Mexico, Brazil, Nrtherlands, Malaysia, Philippines, Italy, Germany, Pakistan, Egypt, Bangladesh, Argentina, Myanmar, Turkey and Algeria etc Countries. If you are facing any issue with Gallery Go in your country install any VPN APK Apps on your Android phone. We are providing all pureapk Apps which are safe from virus and malware to download on Android phone. You can Download APK for PC/Laptop(MAC/Windows) by using any Android Emulator Software free. Please provide the feedback and suggestion on our support section.
Meet
Gallery Go
, a smart, light and fast photo and video gallery built by Google to help you:
Find photos faster
with automatic organisation
Look your best
with editing tools like auto-enhance
Use less data
– works offline, all in a small app size
AUTOMATIC ORGANISATION
Each night, Gallery Go will automatically organise your photos to group by: people, selfies, nature, animals, documents, videos and movies.
Gallery Go helps you stay organised, so you can spend less time scrolling for that photo of your friend or family member, and more time sharing memories with them.*
AUTO-ENHANCE
Gallery Go has easy to use photo editing tools, such as auto-enhance which will make your photos look their best with one-tap.
FOLDERS AND SD CARD SUPPORT
Use folders to organise photos in any way you want. All while still being able to view, copy and transfer to and from SD Cards, easily.
PERFORMANCE
Gallery Go comes in a small file size which means even more space for your own photos. All while using less memory on your device – so it won't slow down your phone.
WORKS OFFLINE
Optimised to work offline, Gallery Go can easily manage and store all your photos and videos without using up all your data.
*face grouping not currently available in all countries
New Features
Few bugs fixed.