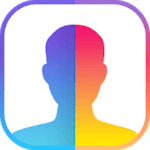 FaceApp - Pro
3.4.9.1
FaceApp Inc
Last Updated :
15 month ago
Package :
io.faceapp
Size :
10MB
Version :
3.4.9.1
Total Install :
3335
What is FaceApp for ?
FaceApp is a free Photography APK App developed by FaceApp Inc for Android devices. The app is rated 10/10 by the Top Android application editors. The application provides best in class service in this category for Android users. The latest version of the apk app is 3.4.9.1 and the recently updated 15 month ago at App store. This App works in most of the countries without using any private network, but for some you need to use VPN.
However, the top alternative Photography App are MV Master, Boo, MV Master Pro, Effect Master, ForeSeer, etc. If you are facing any issue with FaceApp in your country just use any VPN Software. To access this app on your country, install any of the top rated vpn apps.
Download FaceApp 3.4.9.1 free of cost on our platform. Get the latest updated version and old versions of the APK App only on APKProZ.com. For future update, bookmark this page and stay updated for the latest release of new version. At the same time, you can use our Android application and get free updates regularly. If you are unable to find the correct version or old version, just use our search bar. Always use the base.apk file but sometimes FaceApp .obb file is important to access required functionality. Follow the below Installation Procedure for worry free install on your Android phone.
Read More ...
Additional Information
Perfect selfie with just one tap
Get magazine cover quality for any selfie with just a few taps! Powered by FaceApp AI, the most advanced neural portrait editing technology. Improve your selfie or just have fun with gender swap, hair styling and other free amazing transformations.
Improve
•?Hollywood-ready selfies with the Impression filters
•?Change hair color and style
•?Apply perfect evening or day makeup
•?Find your perfect beard/mustache style
•?Add a beautiful smile
•?Replace background with a single tap
•?Apply color filters, lens blur, and numerous other tools
Have fun
•?Swap genders
•?Let AI find your best hairstyle and color
•?Change your age
•?Add amazing tattoos
•?Let AI find the best style for you
•?Check out the Hitman, the Heisenberg filters and many other mind-blowing transformations
FaceApp file package io.faceapp installed more than 3335 times from our Store. This App provides a lot of Photography features and supports multiple platform. We support most of all Android devices such as Xiaomi, Samsung, Oneplus, Google, Oppo, Vivo, Huawei, Sony, Motorola. This Android application works faster and smoother, it consumes less power. In the same way use battery saver(power saver) for long lasting battery backup. Download FaceApp directly without having a Google account, no registration required.
Our system stores older versions, early access versions, pro versions and beta versions too. Get safe and secure apps only from APKProZ and install on your phone and tablets. Please share your feedback after using this app. Download more useful and interesting Photography Apps for your device.
Conclusion
We are providing all pureapk Apps which are safe from viruses and malwares. You can Download for PC/Laptop(MAC/Windows) by using any Android Emulator Software free. This review must have fulfilled all your queries, now download this amazing app for Android and enjoy it. If you like the App please share it with your friends and family. You can review on our website so that our users can get a better idea of ​​the application. If you want to know more about FaceApp, you can visit the official developer website for more information. The average rating is rated by 3335 users on our portal. The app was rated 10 out of 10 by 3335 portal users. This Android application has been downloaded more than thousands of times. Install this app for free, but you need 4.1+ version or higher on your device. Please provide the feedback and suggestion on our support section after using the app.
New Features
Old filters, new improvements.