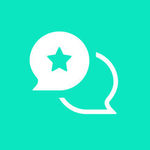 Weverse
1.0.5
beNX CO., LTD
Last Updated :
14 month ago
Package :
co.benx.weverse
Size of APK :
29.67MB
Version :
1.0.5
Total Install :
4964
Weverse Social App developed by beNX CO., LTD for Android. The latest version of APK is 1.0.5 also the app updated 14 month ago in App store by the Developer. Weverse APK provides best Social service for Android users. Similarly, top alternative Social Apps are Instagram Dark Mode, TikTok Lite, Hoogo, Fachat, Hike 6.0, etc.
The app crossed 4964 download mark in our App Store. Additionally, the editors given 8 out of 10 by considering features, performance and usability. Download safe, virus free and secure android apps from apkproz. Please contact beNX CO., LTD for any issue or bug found while using the app. Additionally find more helpful and useful apks in the Social category.
How to contact beNX CO., LTD ?
If you are facing any issue with the app in your country, install any VPN Apps. Furthermore, we are providing all pure apk Apps which are safe from virus and malware.. You can Download APK for PC by using any Android Emulator software free. Finally, please provide the feedback and suggestion on our support section.
Read More ...
Join your favorite artists and worldwide fans to interact and create together!
? United with the fans around the world
Create fan posts and share beautiful photos for your favorite artists on Weverse.
Show your support for fan creations with cheers and comments.
? Exclusive contents about your favorite artists
From official releases to exclusive contents that you won't find anywhere else!
Enjoy a selection of exciting contents, handpicked for the fans on Weverse.
? Artists' moments of the day
See the moments–funny, touching, or inspirational–shared by your favorite artists.
Express your love for your favorite artists by cheering or commenting on their moments.
? Artists' posts in your preferred languages
Curious about the posts and comments in different languages? Try the easy translation feature!
Of course, translate your favorite artists' posts to your language with one tap of a button.
[Weverse Would Like to Access...]
- Device and App Activities: For checking errors in the app and improving app usability
- Device ID: For identifying devices
- Camera: For scanning QR codes
- Photos/Media/Files: For 1-on-1 support
New Features
The official fan community, BTS Weverse is now open! Interact closer with BTS members and fellow ARMY, and enjoy a variety of contents! - Plus, we made a few tweaks to improve your experience on Weverse. ? Please update app to the latest version.
If you are facing any trouble while downloading the app, please check the below links.
How to download Weverse apk ?
Click on the above Download APK (29.67MB) button down to description section
On the download page, save the co.benx.weverse .APK file
Turn on "Unknown sources" from Settings -> Privacy -> Unknown sources
Just open the APK file from Download folder
Finally, it will prompt for Installation, follow instructions
The APK app size is 29.67MB also the latest version is 1.0.5 (Updated). In conclusion, we are not sharing mod apk, which can be dangerous for your device.