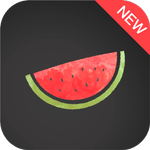 Melon VPN
3.6.100
Inf Security Studio
Last Updated :
15 month ago
Package :
com.vpnbottle.melon.free.unblock.fast.vpn
Size of APK :
16MB
Version :
3.6.100
Total Install :
1801
Melon VPN Tools App developed by Inf Security Studio for Android. The latest version of APK is 3.6.100 also the app updated 15 month ago in App store by the Developer. Melon VPN APK provides best Tools service for Android users. Similarly, top alternative Tools Apps are Mi GetApps, 2Flash, Paperearn, Google Account Manager, Orbot VPN, ShareMe, etc.
The app crossed 1801 download mark in our App Store. Additionally, the editors given 9 out of 10 by considering features, performance and usability. Download safe, virus free and secure android apps from apkproz. Please contact Inf Security Studio for any issue or bug found while using the app. Additionally find more helpful and useful apks in the Tools category.
How to contact Inf Security Studio ?
If you are facing any issue with the app in your country, install any VPN Apps. Furthermore, we are providing all pure apk Apps which are safe from virus and malware.. You can Download APK for PC by using any Android Emulator software free. Finally, please provide the feedback and suggestion on our support section.
Read More ...
Hii
If you are facing any trouble while downloading the app, please check the below links.
How to download Melon VPN - Water apk ?
Click on the above Download APK (16MB) button down to description section
On the download page, save the com.vpnbottle.melon.free.unblock.fast.vpn .APK file
Turn on "Unknown sources" from Settings -> Privacy -> Unknown sources
Just open the APK file from Download folder
Finally, it will prompt for Installation, follow instructions
The APK app size is 16MB also the latest version is 3.6.100 (Updated). In conclusion, we are not sharing mod apk, which can be dangerous for your device.