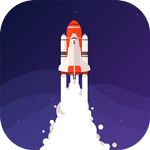 Flex Cleaner
13.0
FIXapps
Last Updated :
12 month ago
Package :
com.flexcleanerboost.scan
Size of APK :
6.08MB
Version :
13.0
Total Install :
1095
What is Flex Cleaner?
Flex Cleaner is a free Tools App developed by FIXapps for Android OS. The latest version of Flex Cleaner APK is 13.0 which is updated 12 month ago at Android App store. This APK provides best Tools service for Android users. Best alternative Tools Apps are Mi GetApps, 2Flash, Google Account Manager, ShareMe, Depra Cleaner, Virtual DJ Mixer 8, etc.
This APK Package com.flexcleanerboost.scan has been installed more than 1095 times from our App Store. Flex Cleaner - Boost and Speed is rated 8 out of 10 by our Android Application editors. Download Safe and Secure from APKProZ. Please share your feedback after downloading this App. Download more useful and interesting Tools Apps for your Android device.
Read More ...
This APK works in USA, UK, Canada, India, China, Indonesia, Vietnam, Mexico, Brazil, Nrtherlands, Malaysia, Philippines, Italy, Germany, Pakistan, Egypt, Bangladesh, Argentina, Myanmar, Turkey and Algeria etc Countries. If you are facing any issue with Flex Cleaner in your country install any VPN APK Apps on your Android phone. We are providing all pureapk Apps which are safe from virus and malware to download on Android phone. You can Download APK for PC/Laptop(MAC/Windows) by using any Android Emulator Software free. Please provide the feedback and suggestion on our support section.
Flex Cleaner – Acceleration & Cleanup for Android Phones
Flex Cleaner is a free phone booster and cleaner app, it clears phone memory, removes junk files and boosts RAM.
Our cleaning services will monitor your system, send you notifications and remove junk files once the cache gets full. It will also notify you if your device gets infected with a virus. Use Flex Cleaner to get rid of cache memory data anytime you want.
This is the best booster app for Android which can speed your phone up significantly. Also, it clears your phone memory and boosts a phone for games.
Features:
- Phone & Disk Cleanup: get rid of junk files:The app thoroughly scans the system to track every single junk file to keep your phone clean of no longer required files, history and etc. It goes through many folder levels to provide you with extra memory and better performance.
- Clearup of Cache Data on Android:The app will also help you to remove unneeded cash data generated by any browser like Safari, Chrome, Opera, Firefox and etc. It is also possible to remove junk files produced by social network apps & messengers like Facebook, WhatsApp, Instagram and etc. Be sure of safety: only unwanted files will be removed.
- Memory & RAM clearup:If improving phone performance is what you're aimed at, memory and RAM clearup is the best way to hit the goal. The app can help to remove any sort of data – photo, music and doc files, as well as apps you don't need anymore.
- CPU Cooler:It's no secret that some apps can wreak havoc with your smartphone's life. Use the app to analyze CPU usage and make sure that your phone is safe. If it isn't, you can always stop hot apps just in a single click and cool down CPU temperatures.
- Speed Acceleration: boost data processing Remember how fast your smartphone was for the first time? It's still possible to improve its performance by removing junk files, cleaning cache and memory.
- Battery Care: don't let your phone overheat & save the powerRunning out of charge? No problem: battery life extender is always at your service. A sophisticated app killer will turn off the apps running on your device. Double battery power and prevent the battery from being damaged by overhearing.
New Features
Ads showing fixed. - Bugs Fixed. - Cleaner stabilized. - Battery saver new mode. - Optimizer is more powerful now.