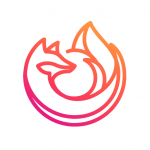 Firefox Preview
1.0.0
Mozilla
Last Updated :
15 month ago
Package :
org.mozilla.fenix
Size of APK :
52MB
Version :
1.0.0
Total Install :
1201
Firefox Preview Productivity App developed by Mozilla for Android. The latest version of APK is 1.0.0 also the app updated 15 month ago in App store by the Developer. Firefox Preview APK provides best Productivity service for Android users. Similarly, top alternative Productivity Apps are 9Apps, App Translator, Firefox Lockbox, Jio POS Plus, CamScanner Official, Spark, etc.
The app crossed 1201 download mark in our App Store. Additionally, the editors given 8 out of 10 by considering features, performance and usability. Download safe, virus free and secure android apps from apkproz. Please contact Mozilla for any issue or bug found while using the app. Additionally find more helpful and useful apks in the Productivity category.
How to contact Mozilla ?
If you are facing any issue with the app in your country, install any VPN Apps. Furthermore, we are providing all pure apk Apps which are safe from virus and malware.. You can Download APK for PC by using any Android Emulator software free. Finally, please provide the feedback and suggestion on our support section.
Read More ...
An experimental mobile browser for privacy and speed.
Firefox Preview marks a release of the early version for an experimental Firefox browser for Android. Built on GeckoView, Firefox Preview is a pilot for early adopters, developers, and anyone who wants to help make a better, more private Firefox for Android.
Firefox Preview is the first step in building a better mobile browser: one that's faster, more secure and more independent than any mobile Firefox browser before it. It will combine the speed, privacy, control, and easy-to-use features you have come to expect from Firefox. Like all Firefox products, it will never sell your data for profit.
If you're curious about new features and like to tinker with technology, your feedback will be invaluable. All you have to do is install the Firefox Preview mobile app and start using it.
Fly faster with GeckoView
The new Firefox Preview is up to 2x faster than previous versions of Firefox for Android. It's powered by GeckoView, which gives us the freedom to build a browser that's faster-than-ever, with the ultimate privacy of Firefox.
And, because GeckoView allows us to make quick updates, you get cool new features even sooner. Firefox Preview is fast by design, featuring a minimalist start screen, and bottom URL bar to take away any distractions that can slow you down.
The GeckoView browser engine uses the same technology that powers the ultra-private Firefox desktop browser. That means Preview is built in-house, so your data is never sold for profit on your mobile phone.
Protect your privacy
At Firefox, privacy and user control are our top priority. Online privacy isn't just a policy: it's a right. Firefox Preview lets you explore the latest privacy features for mobile. One of these is Tracking Protection, which is on by default and totally customizable in Firefox Preview.
Get more done
Stay organized with Collections, a new Firefox feature that helps you return to everyday tasks, share tasks across devices, and knock out your to-do list. And, when you join Firefox, you can sync your bookmarks, saved logins, browsing history, and more across all your devices.
Help build a better Firefox
Once you're up and running, take the app for a test drive. Tell us about your mobile experience–what worked and what didn't. We're looking forward to gathering your feedback and learning from it.
Install Firefox Preview and make an impact on your mobile experience and the future of mobile browsing.
New Features
Thank you for trying out Firefox Preview, an experimental browser for Android. We're already preparing updates, fixes, and new features that we'll release throughout the year. We hope you'll let us know what you do and don't like, and how we can make this a browser you'll use every day.
If you are facing any trouble while downloading the app, please check the below links.
How to download Firefox Preview apk ?
Click on the above Download APK (52MB) button down to description section
On the download page, save the org.mozilla.fenix .APK file
Turn on "Unknown sources" from Settings -> Privacy -> Unknown sources
Just open the APK file from Download folder
Finally, it will prompt for Installation, follow instructions
The APK app size is 52MB also the latest version is 1.0.0 (Updated). In conclusion, we are not sharing mod apk, which can be dangerous for your device.