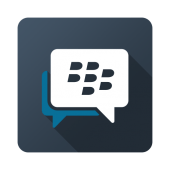 BBM Enterprise
1.8.0.14
BlackBerry Limited
Last Updated :
4 month ago
Package :
com.bbm.enterprise
Size of APK :
53.77MB
Version :
1.8.0.14
Total Install :
543
What is BBM Enterprise?
BBM Enterprise is a free Messaging App developed by BlackBerry Limited for Android OS. The latest version of this APK is 1.8.0.14 which is updated 4 month ago. This APK provides best Messaging service for Android users. BBM Enterprise - BBMe is rated 7 out of 10 by our Android Application editors. The com.bbm.enterprise APK download crossed 543 times in our website and increasing. Best alternative Messaging Apps for BBM Enterprise - BBMe are iMessenger, etc. Download Safe and Secure from APKProZ. Please share your feedback after downloading this App. Download more useful and interesting Messaging Apps for your Android device.
Read More ...
This APK works in USA, UK, Canada, India, China, Indonesia, Vietnam, Mexico, Brazil, Nrtherlands, Malaysia, Philipines, Italy, Germany, Pakistan, Egypt, Bangladesh, Argentina, Myanmar, Turkey and Algeria etc Countries. If you are facing any issue with BBM Enterprise in your country install any VPN Apps on your Android phone. We are providing all pureapk Apps which are safe from virus and malware to download on Android phone. You can Download APK for PC/Laptop(MAC/Windows) by using any Android Emulator Software free. Please provide the feedback and suggestion on our support section.
BBM® Enterprise is a secure mobile, cross-platform, messaging and collaboration tool. It provides the same user- friendly experience that's earned BBM millions of fans worldwide – with the end-to-end security enterprise needs.
BBM Enterprise allows users to take advantage of the speed, reliability and privacy of BBM for faster communication, collaboration and decision making while providing security conscious organizations enhanced security over corporate data.BBM Enterprise is the ideal business communication tool because it is mobile and immediate. Unlike enterprise IM tools that were originally designed for use on the desktop, BBM Enterprise offers a truly mobile experience, on a variety of devices.With BBM Enterprise, you only need one app to cover your mobile messaging and collaboration needs. Users know when their colleagues have received and read messages, so they can collaborate with confidence, in real-time. One-to-one chats, group discussions and file sharing all happen with the protection required by security-focused organizations – and all with an immediacy and accountability that's hard to achieve through any other communication channel.
BBMe uses a FIPS 140-2 validated cryptographic library and leverages BlackBerry's secure infrastructure, trusted by security-conscious and regulated organizations around the world, to protect data while it's in transit and at rest. All the added security offered by BBMe happens in the background, so there's no impact on the BBM user experience.